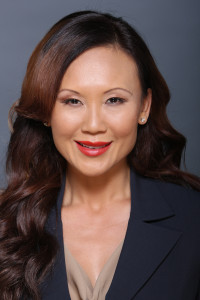 Sherly Sulaiman (BA, ICBCH) is a certified clinical hypnotherapist, NLP (Neuro – Linguistic Programming) master practitioner and mindfulness meditation teacher. She has more than 15 years experience in the health and well-being industry.After completing her BA (Wollongong University, Australia), with a double major in Sociology and Communications and an emphasis in Psychology, Sherly expanded into her true passion: a study of the human body, mind and spirit. It is during this time that she began her exploration and study into alternative medicine, healing, meditation and yoga.
Meditation and Yoga
She studied under the renowned Yogi, Acharya Upendra Roy in 1998, when selected as one of the few students at the time to train and teach with him at Acharya's Yoga and Meditation Centre, the longest running yoga and meditation studio in Australia, now called Acharyas House of Yoga.  She also completed the Teachers Training course, certified by Acharya's Yoga and Meditation Centre, and Yoga Australia. She continued her mindfulness meditation training and practice with various Buddhist monks and nuns in Australia, India and the United States.
Since 1999, she has taught yoga and meditation in the US, India, Nepal and Australia, at various companies, including: The Australian Federal Courthouse, Mission Australia, Living Well at Hilton Hotel, TVS Academy in Hossur, India; UCEP (Underprivileged Childrens Education Program) in Sano Thimi, Nepal; Jawadhi Hills in Tamil Nadu, India; UpDog Yoga Studio in West Hollywood, US; Unplug Meditation in Santa Monica, US; corporate group trainings, private sessions and workshops.
Hypnotherapy, NLP and Coaching
Inspired by her fascination with the human mind and psyche, Sherly expanded her work to include hypnotherapy, NLP and coaching. She studied with the AHA (Australian Hypnotherapist Association) and Alistair Horscroft at The Mind Institute in Australia, graduating at Teachers Trainer level for Hypnotherapy and NLP.  She also studied with Dr. Bryan Weiss for Past Life Regression. She is also a certified Success and Happiness Coach, through her training with Director of Success Intelligence, The Happiness Project and Hay House author, Robert Holden.
Sherly's vast experience and knowledge gives her a unique perspective and set of skills to address a wide range of issues, including depression, anxiety, phobias, insomnia, self-worth, weight loss, past life regression, smoking, and various forms of addictions. She was the Founding Director of "Inner City Hypnosis" and "The Depression Relief Clinic" in Sydney, where her popular workshops and one-on-one counseling have helped hundreds of people from all walks of life, including business executives, mental health practitioners, healers, actors, musicians, artists, students, parents, housewives and married couples.
She also co-founded Friends In Service, a volunteer group that facilitates an empowerment program for underprivileged children. The group has been of service to hundreds of children in India, Nepal and in the US.
Sherly recently moved to Los Angeles to expand her work in these fields through her practice at New Stress Relief, based in Santa Monica. She is happy to be a part of the team at Wellbeing Medical Center and to teach at Unplug Meditation, both are also based in Santa Monica.
Please check our Events and Class Schedule or click on the link below for more information on Sherly's classes.
Mindfulness Meditation Classes